Sustainability Policy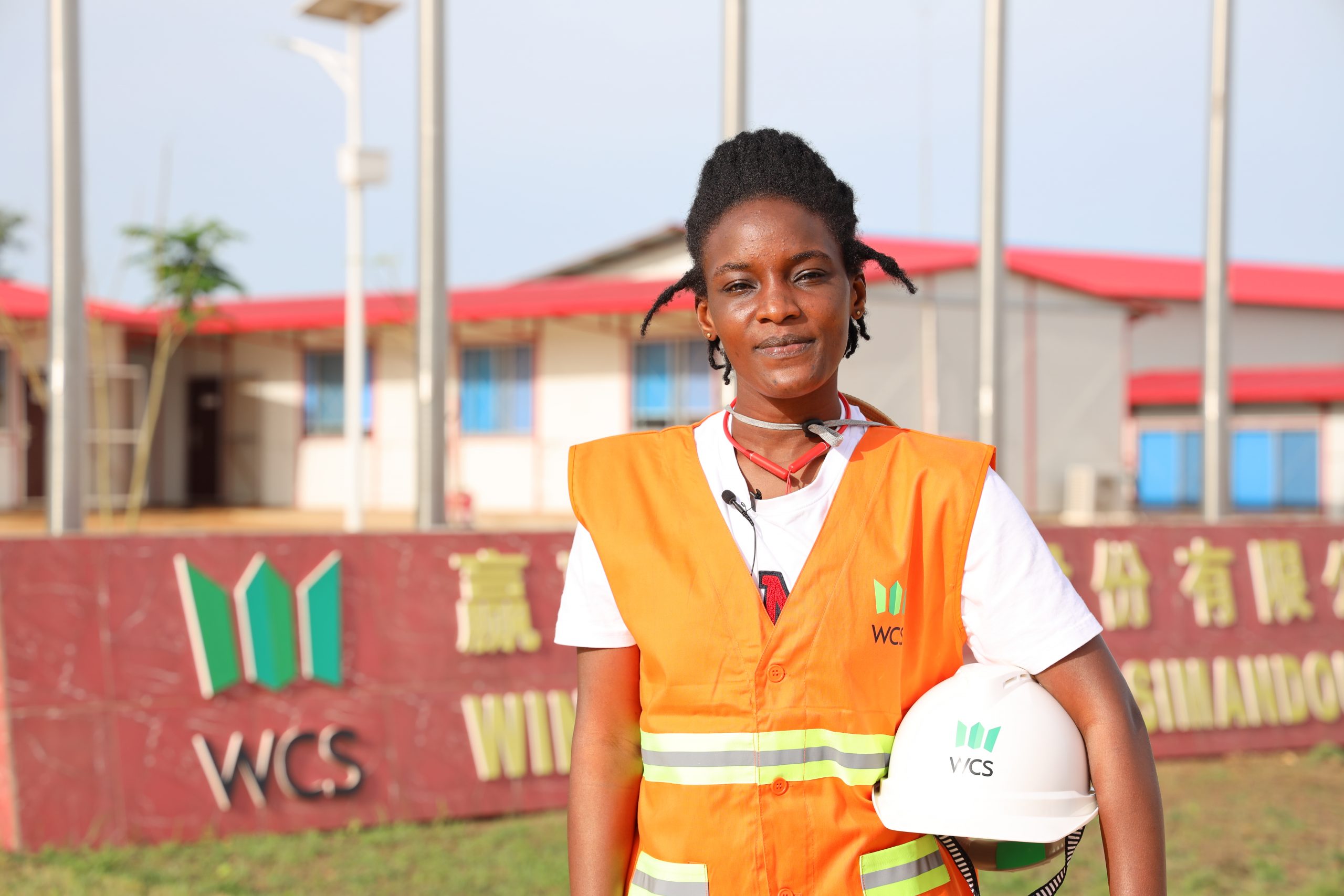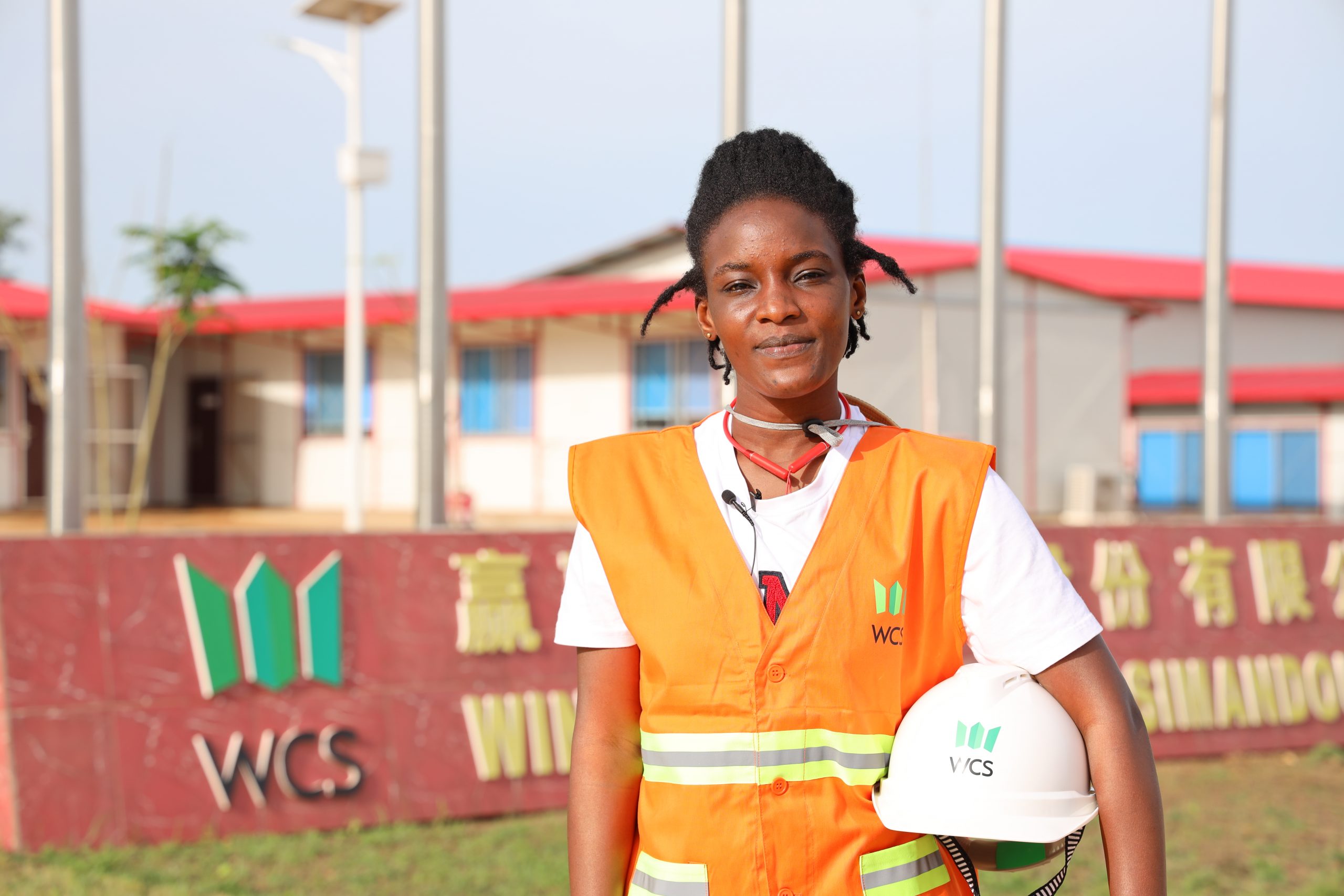 Table of Contents
3.7 Communication and Awareness
1. Introduction 
Sustainable development is development that meets the needs of the present without compromising the ability of future generations to meet their own needs. Sustainable development is based on a long-term approach and applies both locally and internationally. It aims to improve overall conditions for the majority, while taking into account the need to balance social, cultural, environmental, economic and governance concerns.
The following Sustainability Policy has been prepared to outline the sustainability commitments of Winning Consortium Simandou SAU (WCS) and its affiliates. It describes the health and safety, environmental, communities and people fundamentals to manage our Simandou global operations in Guinea (port, railway, mine and corporate offices).
WCS is committed to complying with all relevant Guinea national laws and regulations, the International Finance Corporation's (IFC) Performance Standards on Environmental and Social Sustainability (2012) and the Equator Principles IV (2019). We also support the United Nation's Universal Declaration of Human Rights, the UN Guiding Principles on Business and Human Rights, the Voluntary Principles on Security and Human Rights (VPSHR) and the Extractive Industry Transparency Initiative (EITI).
The Policy applies to all WCS management, employees, contractors and consultants, who will all demonstrate leadership in promoting the company's sustainability performance and ensuring that sustainability is an integral part of how we do business in Guinea.
2. Sustainability Policy Statement
WCS is dedicated, through effective leadership and commitment, to delivering value for its shareholders and stakeholders. We will do this by conducting business in a manner that is environmentally and socially sound, safe, and in support of the human rights of our stakeholders, particularly our host community. WCS is committed to operating in accordance with international best practice standards and to the integration of environmental, health, safety and social considerations throughout all phases of the project cycle.
3. Sustainability
Commitments
The implementation of WCS' Sustainability Policy and associated health, safety, environmental and communities (HSEC) management system and procedures is a key requirement during all stages of the project cycle. We will regularly update and improve the HSEC management system (HSEC-MS) as needed by performing systematic internal audits as well as external statutory audits, if necessary. We will use the results of these audits as the basis for continuous improvement in our sustainability performance through an adaptive management process. We will exercise care in the selection of vendors, suppliers and contractors to ensure they apply the same high standards that we work towards.
The following sections set out WCS' sustainability commitments:
3.1 Health and Safety
Our objective is to provide a working environment where we achieve ZERO harm to our workforce, contractors, clients and visitors as well as to our host communities.
To achieve this objective, we will:
Integrate health and safety into all business strategies and processes.

Provide visible and committed leadership to promote and maintain a positive safety culture, behaviour and awareness across all business activities.

Proactively communicate the importance of health and safety and make sure that every person working or visiting our premises is aware of their role and responsibilities towards their own safety, the safety of others working on the Project, and the safety of our communities.

Providing appropriate PPE as a defence against health and safety hazards.

Set up ambitious health and safety targets aligned with leading industry practice.

Actively and continuously monitor our health and safety performance and where needed revise our approach.

Ensuring that effective employees health program is an integral part of our business.

Identifying and eliminating hazardous conditions within the work area.

Conducting Pre-Employment medical checks on all our workers in order to ascertain their medical status.

Providing and equipping medical clinics with qualified professional to attend to the medical needs of our staff and during emergency.

Providing functional first aid facility for the treatment of minor injury.
3.2 Environment 
We recognize environmental stewardship as an integral part of our business and aim to preserve the natural and physical environment affected by our operations.
To achieve this objective, we will:
Aim to minimize and mitigate adverse environmental impacts in accordance with internationally recognized best practices throughout the project lifecycle, from discovery through to post-closure.

Design our operations in a manner that reduces and mitigates harmful emissions to air, water and land, integrates pollution controls, and minimizes impacts on the environment by implementing applicable environmental management plans.  

Recognise the importance of conservation and responsible management of water as a key business, environmental and societal issue.

Strive to operate in a manner that does not degrade ecosystems, particularly those on which others depend for their wellbeing or livelihoods.  

Aim to achieve "No Net Loss" of biodiversity or of priority ecosystem services as a result of our operations and, where relevant, achieve net gain on critical habitats.

Integrate biodiversity conservation considerations into environmental and social decision making and in the search for sustainable development outcomes.

Use natural resources sustainably and reduce our direct and indirect greenhouse gas emissions (GHG).

Work with our internal and external stakeholders to mitigate environmental impacts throughout our supply chain and product lifecycle.

Actively and continuously monitor our environmental performance and where needed revise our approach.
3.3 Communities
We understand the importance of protecting the rights of our host communities and contributing to social and economic development in our areas of operations.
To achieve this objective, we will:
Respect the human rights, culture, customs and interests of communities, including vulnerable groups.

Manage cultural heritage in a respectful manner and in consultation with communities and cultural heritage specialists.

Work towards building common platforms for information, consultation, dialogue and participation with concerned and interested stakeholders.

Seek the views and perspectives of our stakeholders, including potential grievances, and adapt our business activities to continuously improve our social performance.

Work with partners to make sustainable improvements to the quality of life of the people living in our area of operation.

Support economic development by working to enhance economic benefits in our host communities by maximizing local employment and local purchases of goods and services.

Align our community development programs with existing local and state development objectives and strategies.

Ensure that our community development activities promote self-sufficiency and sustainability in our host communities.

Where land acquisition or resettlement are required, we will engage with affected communities early on to assess and mitigate potential impacts and work closely with them to ensure their expectations and needs are not only met, but exceeded.

Ensure that our security arrangements are implemented in a manner that guards against the risks of human rights violations, including by implementing the Voluntary Principles on Security and Human Rights (VPSHR).
3.4 Our People
We recognize the importance of creating and maintaining a positive working environment. We will endeavour to attract high calibre employees and ensure that all employees and contractors are treated with respect and fairness.
To achieve this objective, we will:
Employ and promote employees based on ability and accomplishment and in compliance with Guinea labour regulations.

Treat people fairly and with respect and apply a ZERO tolerance approach to any form of discrimination, bullying, harassment or violence.

Recognize the importance of diversity in our workforce and promote equal opportunity regardless of culture, gender, disability, sexual orientation, age, political views, and ethnicity.

Promote gender equality and seek to empower female talent within the consortium.

Based on the corporate policies, provide training and career development opportunities to all employees when applicable.

Provide a grievance mechanism for employees and contractors to raise workplace concerns.

Recognise the right of all employees and contractors to join any trade union or other labour association of their choosing, without interference or fear of reprisal, and respect the right of collective bargaining.

In the event of requiring collective dismissals, carry out an analysis of alternatives to retrenchment. If there are no viable alternatives to retrenchment, a retrenchment plan will be developed and implemented to reduce adverse impacts on employees.  

Promote and maximize direct and indirect employment from host communities.

Communicate and consult with our workforce in a timely and culturally appropriate manner.

Apply a ZERO tolerance approach to any forms of forced or child labour at our operations or in our supply chain.
3.5 Security
WCS is committed to ensuring that stringent security measures are structured towards safeguarding the lives, equipment and assets of our people, our neighbouring communities, and those who are directly or indirectly involved in our work operations. Every staff is encouraged to be involved in conducting security risk assessment in any of our work location and to report high risk situations to security operatives for prompt action.
We shall continue to liaise with government agencies and the public to prevent and report criminal tendency within and outside our work area. In order to maintain zero security incident record in all our offices and project sites, training of our personnel on security risks and related matters shall be accorded adequate attention.
Our business partners should always abide that Security Is Everyone's Responsibility and that a protected business environment is a safe environment.
3.6 Ethics and integrity
We recognize the importance of doing business in a manner that is honest, ethical and in full compliance with the rule of law.
To achieve this objective, we will:
Ensure that we comply fully with Guinean laws and regulations and expect the same of any contractors, consultants or business partners.

Act professionally, fairly and with integrity in all our business dealings and relationships.

Apply a ZERO tolerance approach to any forms of bribery or corruption, including facilitation payments, by any employees, contractors, consultants or business partners.

Seek to promote transparency around our economic contributions in line with the requirements of the Extractive Industries Transparency Initiative (EITI), including the disclosure of our payments to governments and communities.

Promote transparency around our management of environmental and social risks by ensuring relevant impact assessments, management plans and reports on our environmental and social performance are publicly accessible and proactively disseminated to our stakeholders.
3.7 Communication and Awareness
We will communicate this Sustainability Policy to our employees, contractors, suppliers and key stakeholders to ensure that they are aware of the company's commitments and their rights and responsibilities. WCS will make the required resources available to ensure the company can meet the high standards it aspires towards, including by providing staff training to promote good practice and awareness of the policy's requirements. WCS expects all its contractors to do the same.
3.8 Administration
A Sustainability Committee will be created for each Board of Directors (WCS, WCSP & WCSR).
This Policy falls under the responsibility of the Board of Directors. The Executive Director, assisted by the Sustainable Development Committee, is responsible for ensuring the application of the Policy.